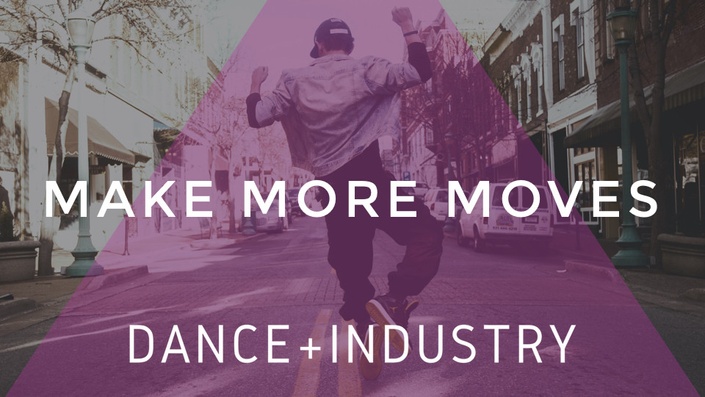 MAKE MORE MOVES
The Business Blueprint for Dance Graduates & Dance Professionals
ARE YOU A DANCE PROFESSIONAL WHO STRUGGLES WITH MANAGING A SUCCESSFUL BUSINESS?

What if you were as confident in your business skills as you were in your dance skills?
What if you could navigate the highly competitive dance industry, making it work for you so you can build a successful career as a commercial performer?

Guess what? You totally CAN.
Now hear me out on this one.

Hands up if any of this sounds familiar:
You haven't got any agency representation so you've no idea how you're going to get any professional dance gigs? Or you do have agency representation and they NEVER call you so you're still not getting any work .
You're losing motivation - there are thousands of dancers fighting for that tiny piece of the pie and you're worried you won't be able to stand head and shoulders above them.
You're frustrated by the same old "audition technique masterclasses" - that are essentially simple dance workshops, and after paying higher than average fees for these classes you're still not making any money.
You're tired of opportunities being "for exposure" and "expenses only" - the landlord doesn't accept exposure and there's only so long you can continue working for expenses.

You're sick of working in your "alternative job" or your "promo job" that has nothing to do with what you've spent years training for and you spend all day wishing you could just dance instead.

Did you raise your hand to any of those scenarios? Thought so. The good news is that you've come to the right place.

We can fix those problems TODAY.

The answer is simple, but it only works if you do.

If you want to have the career you trained for, sprained muscles for and dreamed about then you're going to need to change your approach…
Imagine if you could:
Feel confident in your business ability. No more guessing or wading through conflicting advice. You know what you're doing and can assertively manage your business affairs, agent or no agent, manager or no manager.
Increase your visibility. Get noticed for doing what you love. Put strategies in place that allow the right people to discover your skills, then know you can handle the negotiations.
Stand out without having to sell out. You get to perform authentic dance styles you've trained for. No more handing out free bottles of Diet Coke in naff costumes. It's time to do what makes you feel fulfilled.
Turn dance into your full time occupation. You've already achieved what many can't by training to the level you have, now fulfill your potential by living these achievements every single day.
Yep, all of that. That's why you decided on a dance career in the first place, isn't it?
Your Instructor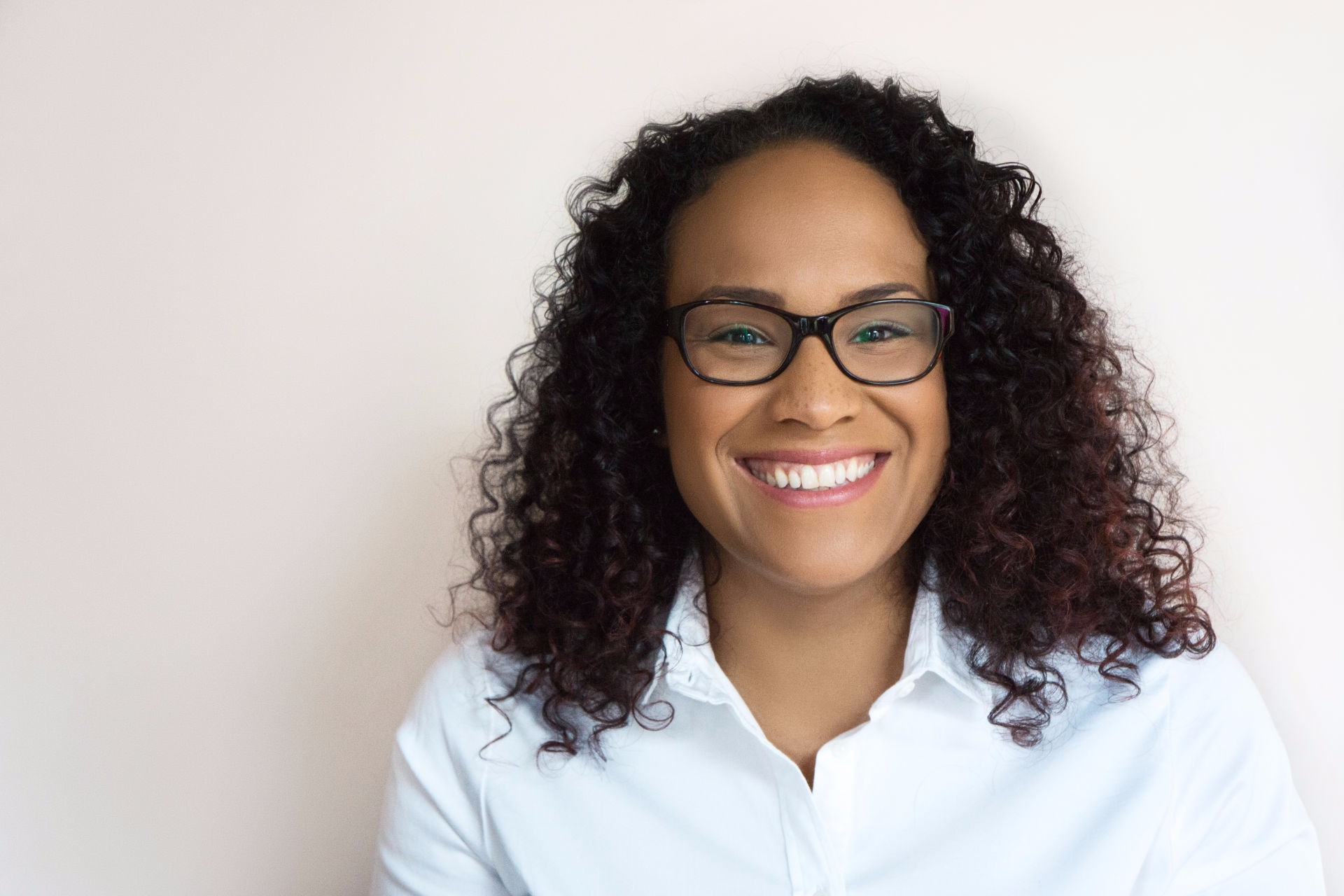 Hi, I'm Kymberlee!
I'm an award winning entrepreneur and it just so happens that I began in business as a professional dancer.

Nowadays I run a fast-moving visual communications firm and I consult for other businesses to put strategies in place for growth and success.

As a professional dancer, I worked alongside high profile artists and brands in every aspect of the industry (television, pop promo, live events, theatre, advertising and education) and as an entrepreneur I currently work with household names and corporate companies to ensure their marketing and communications are second to none.
But, I wasn't born into business, so whether you're already on your way or if you're yet to embark on your professional journey, MAKE MORE MOVES will become the online program that changes EVERYTHING for you.
Check this out:

You can achieve all of this by changing your perspective and your process.

Become a DANCE+INDUSTRY Member today to access the MAKE MORE MOVES online business development program.

Discover all of the business strategies I used to underpin my working consistently in the dance industry for over 15 years - strategies that will enable you to have a bigger, better and brighter dance career.

These are the same strategies I used to sign to the biggest sports brand in the world as a sponsored "dance athlete" and the same strategies that saw me consistently performing and teaching in 30+ countries. These are the same strategies that enabled me to wake up every morning knowing that I'd spend my day doing what I loved and I'd never having to work a side job to pay the bills.

And the best part? The MAKE MORE MOVES online program can help you to attract the right kind of dance work. We're not just trying to "make some money as a dancer", we're doing this with purpose and a plan.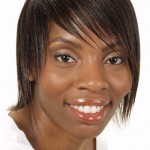 "Kymberlee Jay is a powerhouse in the world of creative entrepreneurship, and an asset to the dance world for many navigating the business side of the arts as a whole. Her experience, knowledge, and understanding of the challenges faced by dancers, choreographers, teachers etc wanting to turn their passion into a business is priceless. She has repeatedly overcome obstacles in her own journey, her story in itself is one that will empower and inspire you. You owe your future self the investment TODAY, no matter what stage you are at in your career. I would encourage anyone on the fence about enrolling in the MAKE MORE MOVES course to JUST DO IT!!"
- Vicki Igbokwe. Creative Director, Choreographer & Founder, www.uchennadance.co.uk
Let me tell you what life was like before I applied business strategy to my dance career.
I was auditioning relentlessly and never being selected. I was working in the world's most boring admin job to make up for the fact that I wasn't getting any dance gigs. I was teaching during the weekends for a performing arts school and only ever had 3 kids turning up to my class, and whilst I loved dancing and being able to train the next generation, I was stuck in this hamster wheel never really making any progress - what the hell was I doing wrong??

How do other dancers seem to constantly book professional work so easily??

So, in a last ditch attempt I started experimenting with the basic business and marketing principles I had learned in my "day job".

I changed my strategy. Experimented with a few different approaches, and here's what happened:
I started to get choreographers, producers and directors calling me for work - no auditions necessary, I just had to say 'yes'.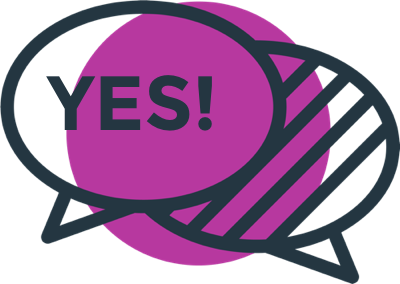 My class attendance numbers went from 3 to capacity (50) every single week.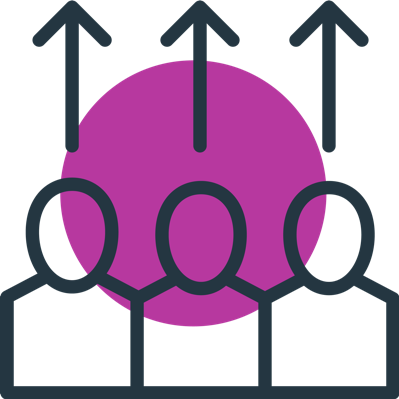 I tripled my income, allowing me to leave said boring admin job and DANCE FOR A LIVING.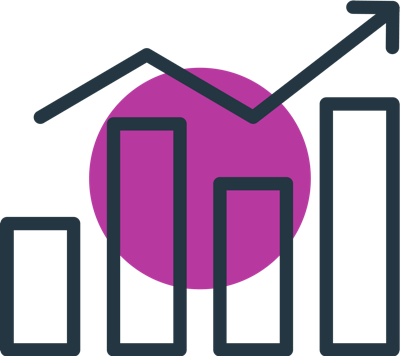 Since then I've also taken the business principles I teach in MAKE MORE MOVES and applied them to a highly successful business away from the dance industry in corporate communications.
This WORKS.

So if this is so easy to do, why isn't everyone doing it?
Good question, and it deserves a good answer. And that answer is, MOST PEOPLE ARE USING IT THE WRONG WAY.
As a dancer, you're an individual. With this in mind, your business strategy should be individual to you too. What works for one person may not work at all for someone else.

BUSINESS ISN'T ONE SIZE FITS ALL.
Once you become an academy member and begin the MAKE MORE MOVES online program we'll work on helping you to tailor the strategies so they work for you individually, based on what you do and what you want to achieve.
You'll have a thorough understanding of who you are as a dance professional, a clear vision of where you want to go and a direction on how to get you there. You'll have new and exciting opportunities coming at you and you'll be savvy enough to know which opportunities are the ones you need to take to get you to your goals quickly.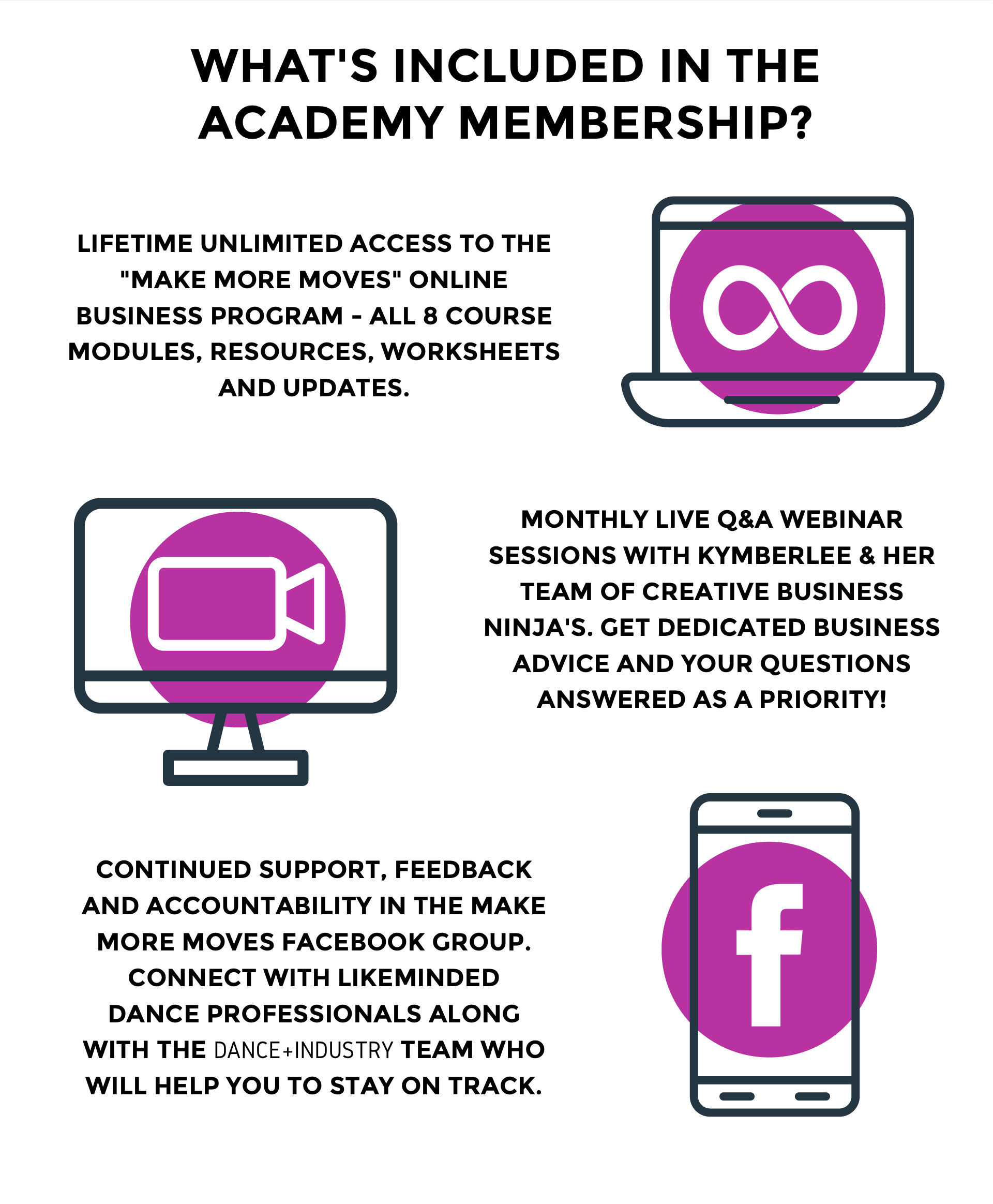 Course Curriculum
Welcome!
Available in days
days after you enroll
Module 1 - FOCUS
Available in days
days after you enroll
Module 2 - STORY
Available in days
days after you enroll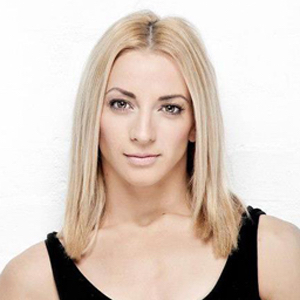 "I worked with Kymberlee as a judge on CBBC's Alesha's Streetdance Stars and during our time together she was incredibly motivational for me in terms of increasing my level of business discipline as a successful independent artist. It makes me super excited that Kymberlee's hard work and brain power is finally here and condensed into an online course that everyone can access! I am so glad to be a part of MAKE MORE MOVES, I can't stress enough how vital it is to understand the dance industry from a business perspective to allow you to have the successful career you deserve."
- Lizzie Gough, Dancer & Choreographer, www.lizziegough.com
So, now you've got a couple of options:
You could figure out all of this stuff on your own (which often takes the most hard-working and intelligent people years to do)
OR

You could take the strategies that I've refined over the course of 15 years and see results in a matter of months
Think about where you want to be in six months from now, or even 2 months from now - do you have the knowledge and a plan to get yourself there?
You can use the carefully constructed MAKE MORE MOVES program to boost your business know-how to get you to your goals more quickly than you thought possible.
Which option will it be?
Who is MAKE MORE MOVES for?
Dance students and graduates who want to considerably upgrade their training to include the business knowledge they need and hit the ground running as they start in the industry
Freelance performers without traditional dance training who want to be brilliant at business and feel confident in their ability to manage their career
Dance artists who've mastered the creative, but lack the clarity and focus needed to achieve their commercial goals.
Driven and determined movers and shakers who know they should be applying business strategy to their career but don't have time to figure it out for themselves.

Who is MAKE MORE MOVES not for?
Overnight Fame hunters - this course isn't for dancers who think that completing it will turn them into an overnight celebrity, you're going to need to put in the work to see the results.

Anyone looking for excuses rather than solutions – like anything worth having, building a business is not easy, you'll get out what you put in. If you're not committed to making the moves then you're in the wrong room.

Dancers who aren't interested in going down the commercial path - do you dance for fun and not really care whether or not you work professionally? This course is specifically created to help you be better at business and have a more successful career, so this is probably not the best fit for you.
Frequently Asked Questions
When does the course start and finish?
The course starts on 2nd April 2018 when you'll have access to 1 module per week across 8 weeks! After 8 weeks you will have completed all of the modules and be super business-savvy, but if you'd like to take it at a slower pace you certainly can as you'll have unlimited access to the MAKE MORE MOVES course content and all associated resources, worksheets and updates for the existence of the course for free!
How long do I have access to the MAKE MORE MOVES online program and the support?
How does lifetime access sound? After enrolling, you will receive access to the program modules and materials across the following 8 weeks ALONG with the Facebook support. After the 8 weeks you'll continue to have unlimited access to the MAKE MORE MOVES program content and the ACADEMY team for as long as you like, 24 hours a day, anywhere in the world (so long as you can get online!) across any and all devices you own.
What format is the program delivered in?
The program content is a combination of video, transcripts, downloadable resources and worksheets. This is coupled with live webinar Q&A sessions every month and online support via the MAKE MORE MOVES Facebook group. I and the DANCE+INDUSTRY team have got you covered from every angle!
Could I just find this information for free online?
You can find just about anything for free online these days - does that mean it's accurate or helpful? Nope. One of the reasons we created MAKE MORE MOVES was because there is so much incorrect and misleading information floating around online for dancers. The way we do business is constantly evolving and the amount of bad business advice that can be found online is staggering. MAKE MORE MOVES is based on tried and tested strategies and will always be updated so you don't need to worry about being given bad information.
This program is a big investment for me, is it worth it?
Becoming an ACADEMY member is an investment in your future, and if you're totally happy with where you are now in your professional career then this membership probably isn't for you. If you know you're made of more and want to boost your business knowledge to increase your chances of success, imagine how much time (and money) you could be wasting by not enrolling in the MAKE MORE MOVES program? By learning the business skills you need to be confident and successful in the industry you could recoup your investment after a single gig and you'll still have lifetime access to all MAKE MORE MOVES content and support...stop us if this sounds like a no-brainer?
Those big ambitions you have? It's time to make them happen.

If you want a longer, happier, more stable career in the dance industry, it all starts here with MAKE MORE MOVES.